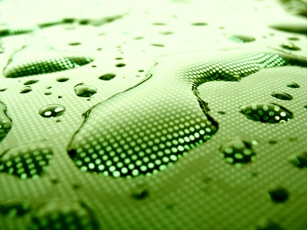 Se vede clar ca incep sa imbatranesc.. Incep sa apara divergente mari intre mine si generatiile urmatoare..
M-am sautarat de toti care sunt "cool", do you even know what cool is and where it comes from? Cool, nu sunt ochelarii de soare pe care ii purtati si nici pantalonii de firma.. si nici macar gandirea voastra, de cele mai multe ori nu e cool. Sunteti doar prea varza ca sa intelegeti ce se intampla asa ca va alegeti niste valorii de multe ori arbitrare in functie de "turma" si le puneti pe o scala la fel de "cool" ca si voi..
Let me start this over. "cool", se refera la rece, la distant. A fost un cuvant asociat cu persoanele care desi experimentau trairi sau sentimente puternice reuseau sa isi mentina calmul gandirii si al ratiunii, de acolo, avem si noi, "a gandi la rece". Asadar, initial cool a fost asociat cu persoanele care stiau sa isi pastreze calmul si sa isi controleze reactiile, asa cum majoritatea oamenilor nu pot. Acum, la noi, cool, reprezinta un stil, insa un stil vestimentar prea mult.. spunem ca o pereche de pantaloni sau nu stiu ce tenesi sunt cool… NU SUNT.. persoanele sunt cool, hainele nu fac un om mai cool, doar ii tin de cald, cel mult. Ochelarii de soare nu sunt cool, de multe ori doar prostesti. Tenesii, pantalonii largi, iarasi.. NOT COOL, daca nu sunt incaltati sau purtati de cine trebuie..
YOU ARE NOT COOL.. you are just some person.. Coolness is a state of mind. It is not a fashion trend..
Ah si era sa uit.. nu inteleg de ce in ultimul timp, emos are cool.. They're not!!.. emo, sunt persoanele care isi exprima emotiile si le fac vizibile cu sau fara vointa lor.. nu au aproape niciun control asupra emotiilor, si de aceea, NU SUNT COOL. capisci?!..
You're making me sick.. coolness my ass..
Related Posts: