Society knows perfectly well how to kill a man and has methods more subtle than death. (Andre Gide)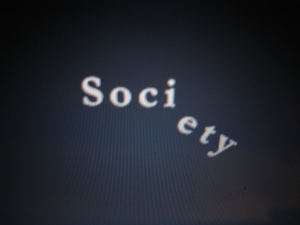 Stiti zilele acelea cand nu mai puteti face altceva nimic decat sa sperati ca "locul" de rahat in care va aflati si oamenii de cacat care va inconjoara or sa dispara?
Nu poti sa ii inveti pe toti ce si cum sa faca, pentru ca nici tu nu stii cum trebuie facut, dar stii sigur ca nu asa. Lipsa de profesionalism din mediile profesionale este ceva tipic romaniei. Lipsa de umanitate din oameni este ceva la fel de tipic in societate. Sunteti prea frustrati, sunteti prea stresati, si nu faceti decat sa ii stresati si pe ceilalti. Nu mai suport orasul asta si nici oamenii astia. Aveti niste oameni de schimb? Aceleasi cafele, aceleasi alergaturi, acleeasi injuraturi, aceleasi fete, aceeasi oameni. Sunteti o apa si un pamant, un pamant din acela mlastinos, care nu face altceva decat sa traga totul "dupa el"..
Bucurestiul, va ajunge un exemplu de defect social. O societate care se autodistruge in cautarea de sine nu este decat o societate inutila, o eroare evolutionara.