The war between the sexes is the only one in which both sides regularly sleep with the enemy.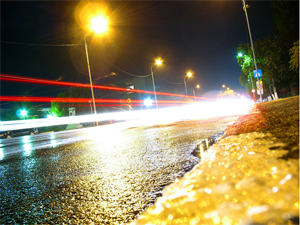 care e faza cu razboiul intre sexe?? cine si cand l-a inventat? daca este razboi, de ce nu am aflat si eu? dar de ce este razboi nu prea inteleg eu?.. de ce nu facem un pact de neagresiune? oricum, pe langa faptul ca nu evoluam niciunde in aceste conditii, doar ne stresam degeaba. in final tot la 'inamici' ajungem, so? cine a gandit toata chestia asta??
Ma rog, trecand mai departe, se pare ca ceea ce deosebeste 'un barbat adevarat' de 'un barbat fals' este priceperea si iscusinta de a schimba un bec, cu toate ca cei de la Zaraza spun altceva.
Mai apoi, 'sitting here all alone in the dark. looking for answers to questions that nobody asked.' ; Timpul – o caracteristica extrem de importanta a vietii umane – 'there is no more to give but there is so much to offer' ; In sfarsit un sintetizator de voce (text to speech) in limba romana ce suporta diacritice, vocea fiind a colegei Carmen Ivanov de la Realitatea TV> link
Plec, sa caut numere de telefon pe drum si sa ma relaxez,.. pentru o zi!
Ne vedem maine, acelasi loc, aceeasi ora.