Happiness comes when your work and words are of benefit to yourself and others.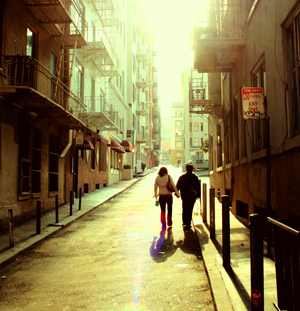 Stateam si analizam cum fiecare om e diferit.. si cum fiecare isi gaseste fericirea in altceva.. pentru mine.. e simplu, fericirea e o combinatie de concepte.. sau poate nu o combinatie. Pentru mine fericirea inseamna: zapada, libertate, o melodie buna, o discutie "interesanta", plimbare pe strazi, creatia.. cam astea sunt lucrurile care ma fac fericit.. cel putin in concept..
Ar mai fi si altele, dar astea sunt in mare, pe tine? ce te face fericit(a)?