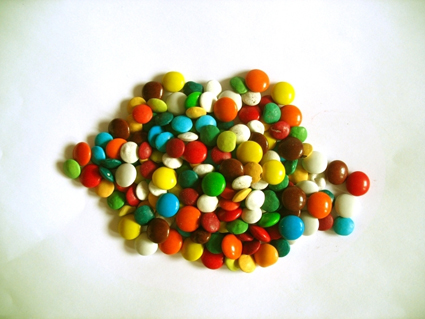 ===English version===
As a kid, I didn't understand much about this world. I knew where was I, but I didn't knew where were we.
Later i found out, that you are as big as you think you are, and as powerful as you want to be.
You don't need guns, you don't have to kiss anyone's behind, you just have to be yourself.
Romania needs it's personality now more then ever.
Each and every single one of us can change something about this country.
Don't just run away. It won't solve the problem, it will just hide it.
Don't fight alone, we are right next to you.
Share your ideas, your thoughts, your vision..
This country needs you. We need you. We need ourselves.
Don't embrace the past, because the present needs your hug for it's future.
Together we are more powerful. Together we are inseparable. Together, are we.
Fight for what you believe in. Believe in what you're fighting for.
Fight for your future today.
I'm still a kid..
===Versiunea română===
Când eram copil nu înţelegeam multe despre aceasta lume. Ştiam unde sunt eu, dar nu ştiam unde suntem noi.
Mai târziu am aflat ca eşti cât de mare crezi tu că eşti si cât de puternic vrei să fii.
Nu ai nevoie de arme, nu trebuie să pupi pe nimeni în cur, trebuie doar să fii tu.
România are nevoie de personalitatea ei acum, mai mult decât oricând.
Fiecare dintre noi poate schimba ceva în legătură cu aceasta ţară.
Nu încerca doar să fugi. Nu va rezolva problema, doar o va ascunde.
Nu lupta singur, suntem alături de tine.
Împărtăşeşte-ţi ideile, împărtăşeşte-ţi gândurile, împărtăşeşte-ţi viziunea..
Ţara aceasta are nevoie de tine. Noi avem nevoie de tine. Noi avem nevoie de noi.
Nu îmbrăţişa trecutul, pentru că prezentul are nevoie de îmbrăţişarea ta pentru viitorul lui.
Împreună suntem mai puternici. Împreună suntem inseparabili. Împreună, suntem noi.
Luptă pentru ceea ce crezi în. Crede în ceea ce lupţi pentru.
Luptă pentru viitorul tău astăzi.
Sunt înca un copil..